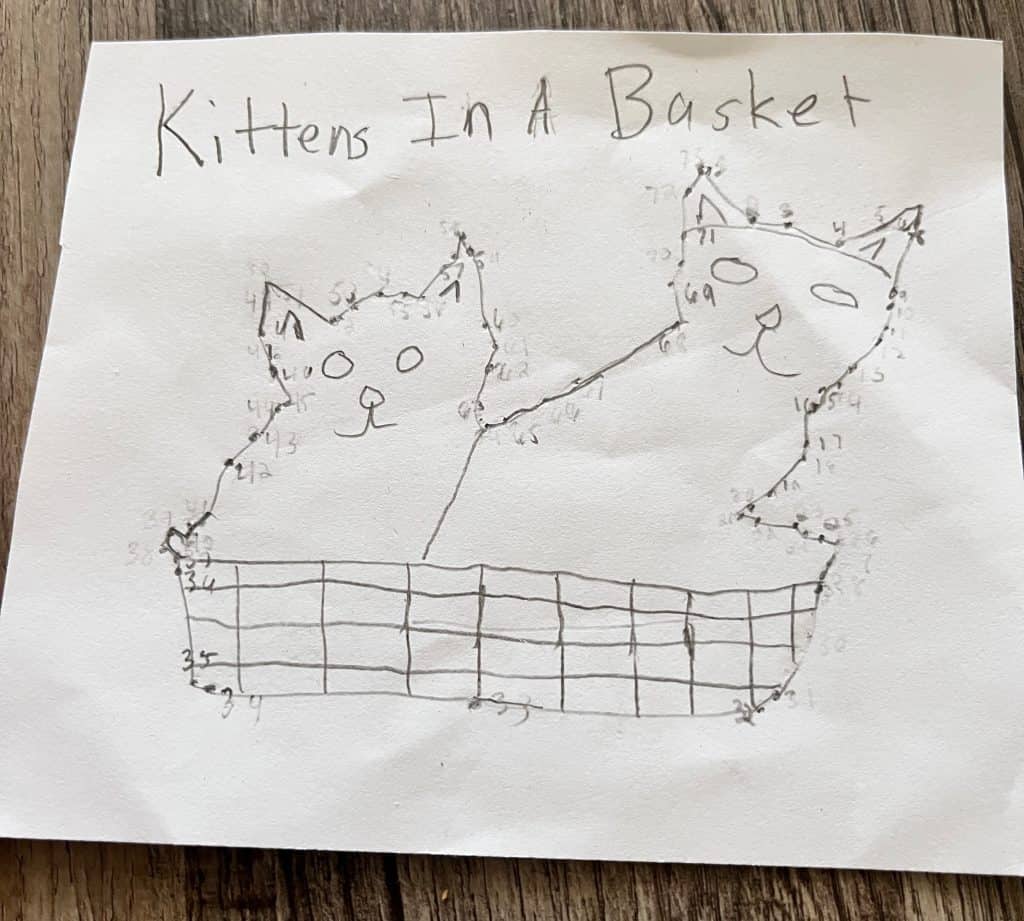 This site contains affiliate links to products. I may receive a commission for purchases made through these links at no extra cost to you.
Parents often buy dot-to-dot books for creative time, but do you know how to make dot-to-dot pictures for kids? This is a way for kids to make their own pictures with a magazine, paper, pencil, and a creative mind! First, start off with simple items like an apple or cucumber but in no time, you might be making masterpieces!
Supplies you will need:
A simple picture of an item- try an old magazine that your parents give you permission to use.
A sharp pencil with eraser
A piece of blank white paper- ask a parent if you can use printing paper.
Tape- removable
How to make your own dot-to-dot:
Cut your picture out of your chosen book (WITH PERMISSION!).
Tape the four corners of your picture onto your piece of paper.
Next, use the pencil to make dots, with force so you can see them on the paper below, around the perimeter of the picture. Don't forget that if there is a turn/corner on the picture to make sure that you dot with them.
Peel off the taped picture. You should now see little indents on the paper. Color in the indents. There should be the same amount of dots on the paper in the places as the ones on the picture.
Three ways to make sure your numbering is correct for your dot-to-dot picture:
Make sure that when you number the dots, you number them in the correct order. For example, if turning, you want to make the line go around the corner, not through it.
Keep your numbering on the side of the dot that the line doesn't go through. Don't let your line go through your number.
Write your numbers small enough that they don't take up much space but you can still see them.
Last of all, you can either enjoy your picture or give it to someone else! After you enjoy your picture, you can erase the numbers and add details fitting for your picture. I added details to my Kittens in a Basket drawing.
Beginner: Peach slice
Intermediate: Kittens in a Basket
I hope this dot-to-dot instruction has given you some creative ideas for your kids and to demonstrate that not all activities have to be purchased from a store!